---
The RW Takeaway: The G3Pro is a quieter version of the previous Theragun, and packs an adjustable massaging action for the toughest knots.
Six interchangeable attachments.
An adjustable arm.
Two speeds that range from 29 to 40 percussions per second.
Price: $599
Weight: 3 lbs 1.6 oz (without attachment)
Type: Massage Tool
Battery Life: 75 minutes per battery (two included, with charger)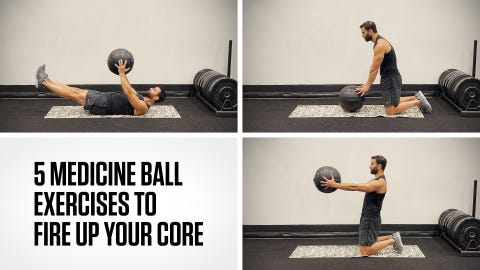 ---
The third version of the Theragun comes with more settings and even more power. But what piqued our interest most when we heard about the G3Pro is that it's quieter than past iterations—early Theraguns sounded like a jackhammer.
While we still wouldn't use the G3Pro at our desk—although quieter, it's still just too distracting—we agreed the sound it emits is an improvement to the construction-site cacophony past versions produce.
Longer Use and More Adjustments
The G3Pro comes with two swappable batteries. A charger allows you to swap the dead one out for a total battery life of 150 minutes (75 minutes per battery). This is longer than the G2Pro, which had a combined battery life of 90 minutes.
The gun, which looks like a hand mixer, now has two speeds, ranging from 29 to 40 percussions per second. With 60 pounds of force behind it, as the website claims, the second speed seemed at first extraneous, with testers finding it hard to imagine who would ever use such an amped up setting. Obviously, this runner here.
At full force, the G3Pro packs a hurts-so-good punch to knotty, already sore regions of your body, i.e. the hip, lower back, neck, shoulders, okay, everything.
Our art director held the gun to the side of her hip and said, "Oh my god, I feel like I'm tripping on drugs."
A Device for Professionals
The six interchangeable attachments—the G2Pro only had four—play into what kind of deep tissue treatment you need. There's the dampener, large ball, standard ball, wedge, thumb, and cone. The cone is the attachment that penetrates deepest, and feels fantastic between your shoulder blades—if you can point your elbow high enough into the air to reach there.
That's where the new adjustable arm falls short. In the hands of a therapist, perhaps this new feature would be put to better use. Another person can get at hard-to-reach spots and do wonders on the tightest muscles and most stubborn knots. But for a runner using the gun on her own, the best use of the 180-degree setting of the adjustable arm, I found, was for massaging your calves as you sat one-handedly typing at your chair.
It's Still Pricey, Though
Compared to the Hyperice Hypervolt ($349) and G2Pro ($399, now discontinued), Theragun 3.0 is quite costly, at $599. For a less expensive alternative with similar features, the new G3 costs $399. Both tools come in their own travel case, which makes them easier to pack and carry. Runner-in-Chief Jeff Dengate shared his testing notes on the G3 below.
The G3 Is an At-Home Product
The G3 is clearly an at-home product, directly targeting the Hyperice Hypervolt. To bring the cost down, the G3 doesn't get the articulating head and swappable batteries that the G3Pro gets. The vibrations also don't feel quite as fast, though Theragun specs both models at 29 and 40 percussions per minute.
I don't mind the fixed head angle. That's the only position I've ever used the G3Pro, and is the same setup, basically, as the Hypervolt. It's ergonomically friendly, especially when you're working on your lower body. I can easily use the triangle handle to change my hand position, making it comfortable for working quads and calves equally.
The battery is built in, and the whole unit has to be plugged in to recharge. That's not such a big deal since the battery will last 60 minutes.
I've been using both the G3 and Hypervolt lately. I find the G3 has a more forceful vibration. After a 22-mile day, which included a 10K race, my quads were wrecked. I had to back off to the slowest setting of the G3 and barely touch the tender areas of my upper thighs. But a day later I was feeling much better, and didn't miss any training time.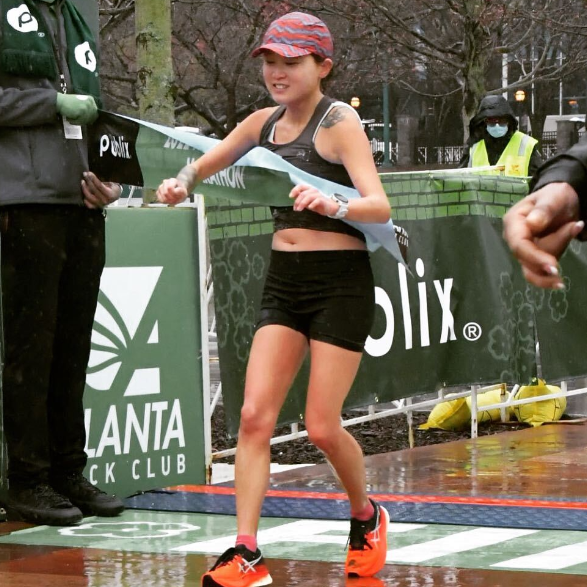 Test Editor
Amanda is a test editor at Runner's World who has run the Boston Marathon every year since 2013; she's a former professional baker with a master's in gastronomy and she carb-loads on snickerdoodles. 
This content is imported from OpenWeb. You may be able to find the same content in another format, or you may be able to find more information, at their web site.