Garmin's lineup of GPS running watches got its annual refresh and this time around there are some big changes in store for the Forerunner 255 and Forerunner 955. I've had the watches for a week of testing before the announcement so I can share some insight into the most exciting new features of these watches.
Garmin Forerunner 255 Music
Let's start with the 255, because it's always been one of the best values for a GPS running watch. It has all the features most of us are ever going to need to track our runs and daily activity, but isn't packed with extra functions that go unused and just drive the price up. In the past, the 200 series cost $300, but the 255 will set you back an extra $50 (thanks, inflation!). The new features you get with the 255 seem well worth the extra cost, however, and still make it one of the best watches for your buck.
The previous model, the Forerunner 245, excelled because it's slim, tracks accurately, and has useful functions like suggested workouts, VO2max calculations, and it monitors your training load so you know you're not overdoing it. All of those features carry over into the Forerunner 255.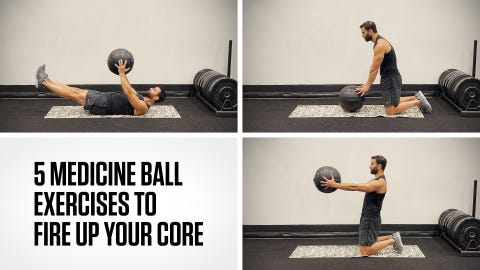 Also, there's a music-enabled version, which will cost you another $50. Like the Forerunner 245 Music, this new watch requires you to pre-download tracks from a music service like Spotify, Deezer, or Amazon, then it can stream the songs wirelessly to your Bluetooth earbuds—no need to carry your phone on a run.
Plus, the 255 comes in two sizes—46mm and 41mm (the "S" version), which runners with smaller wrists will appreciate.
But let's look at a few of the new features I've been playing with since the watch arrived at my desk for testing.
Multi-Band GPS
This is, by far, the biggest selling point for the 255. In a nutshell, the watch can receive two radio signals from a satellite and, because it's able to tell if one of those signals happened to bounce off a building or rock wall, it can filter out any inaccurate data points. The result is a far more accurate GPS track of your runs, leading to more realistic distance, better real-time pace readings, and cleaner maps uploaded to Strava.
Coros was the first running watchmaker to utilize this technology in its Vertix 2, and Garmin quickly followed suit with its top-of-the-line Fenix 7.
I wrote more about dual-frequency in an issue of Runner's World earlier this year. In testing, I've found the differences between "dual-band" watches and those without the technology are fairly small on our everyday runs. But, the track it records is noticeably smoother and more accurate to where I traveled, especially in challenging environments under heavy tree cover or around tall buildings. That's true for the Forerunner 255, too, as I've seen on runs in the Adirondack Mountains and Easton, Pennsylvania, this week.
Triathlon Mode
The Forerunner 200 series has always been tooled for runners only, whereas triathletes had to ante up for the 900 models if they wanted multi-sport support. The Forerunner 255, however, is the first time this model has tracked triathlon activities. That's a pretty big feature if you're part of the swim-bike-run crew, because the 255 is $150 cheaper than the 955.
I don't swim, so I've not actually tested out the mode myself, but it allows you to track all three sports during a single activity—and times your transitions—while customizing the display to suit your sport. That means you won't see minutes-per-mile pace while you're zooming down the road on a bike.
Race Widget
This is the kind of small, marginal improvements we've seen from GPS watches in recent years (watches have almost plateaued in terms of new, exciting tech) but, as a racer, I find it neat. In the Garmin Connect mobile app, you can put a race on your calendar and then the watch will give you some helpful info before the big day—a countdown clock and race day weather. But the watch can also tailor the workouts it suggests every day based on that race. To be fair, this may never replace the printed training plan I tape to my refrigerator, which I use to count down the days, but I've found it cool to check out. The widget is easy to access from the home screen (I moved it up to third position).
Morning Report
A critique I've often made of all these smart devices we tote around is that they're good at collecting data on what we've done, but not so great at turning that into actions. For example, I want a device that knows I'm more stressed out and tend to run fewer miles on days when I have a meeting with my boss, then prompt me to get in my mileage earlier on days when those meetings are on my calendar. Well, the Morning Report feature doesn't do that, but it's a broad look at the day ahead, without requiring me to dig into various sections of apps to put together that picture myself.
Every morning, the watch face changes to the morning report and shows me that day's weather, what kind of workout I should be doing, and lets me know that I slept like poop the night before (thanks, Garmin). But, you have the ability to tweak what it shows you—your calendar and heart rate variability (so you have better insight into how you are recovering from workouts) are also options. You can also turn it off entirely, if you want, but I've found it's just the right nudge to help me set my mind for the day ahead.
Running Power
Power has long been a key metric for cyclists and it continues to slowly proliferate in the running world. Measured in watts, power is a gauge on how much work you're doing. Say, for example, if you do a tempo run over a hilly course and maintained a consistent speed the entire way, you'd be running too hard on the inclines and too easy on the descents. Power, by comparison, shows how hard you're working regardless of the slope of the road—lock in your watts and forget pace. Heart rate training is a similar concept, but your heart can be slower to adjust to changes, so it's not as good when used as a real-time gauge of effort.
Unlike watches like the Polar Vantage V2 and Coros Pace 2, which have wrist-based power, all of Garmin's running watches that support power, including the Forerunner 255, 955, and Fenix 7, require a separate sensor—a waistband-mounted pod or the HRM-Pro chest strap. But now the data pages to display power are built into the watch, so you don't have to hunt through the Connect IQ app store to download a suitable display.

Garmin Forerunner 955
The latest in the 900 series comes in two flavors: solar and non-solar. That's one of the biggest changes for the series, and the only difference between the two watches. The 955 gets all of the features mentioned above, but there are a number of advancements beyond what we see in the Forerunner 255.
Solar, of course, refers to a solar panel built into the face of the watch so that the battery can get slowly recharged when you're outside. How much difference does it make? Well, Garmin says it'll add seven hours to battery life if you're wearing the watch outside three hours a day and using GPS only (no music). The sample we got in to test is the non-solar variety, so I can't verify that claim. But I have used the solar version of the Fenix 7 and didn't really appreciate any boost it might have added because, as my typical runs last less than an hour or two, I get more than a week on a single charge with that watch. You can expect to go long distances between plug-ins with the 955, too—the solar version is rated for 49 hours in GPS mode. But, if you're doing all-day hikes or multi-day ultramarathons, the feature might help you avoid hooking up to a power pack mid-race.
Touch Screen
New to the 955 is a touch screen. Some runners love it. Some runners hate it. Me? I'm more of a button kind of guy. So, I'm pleased that Garmin gives the option to disable the touch screen. In fact, you can have it always-on, always-off, or you can pick which activities to enable it. In my case, I leave the touch screen enabled for daily use but disable it for running. I choose to do so because I don't want it to inadvertently switch data screens thanks to sweat or sleeves brushing the face. But, also, I've just become used to the Garmin order of things and can mindlessly switch functions using buttons.
One place where the touch screen is handy is to interact with the small map. But, I would do so far too infrequently for it to ever really be a bother.
In any case, I love when the option is left up to you. So turn it on if you're a screen-swiper.
Training Readiness
This is a new training feature that isn't even found in the Fenix 7 line yet. Garmin says it takes into consideration your sleep, recovery time, HRV status, and daily stress to let you know what kind of benefit you'll get from training. Unfortunately, it requires about a week's worth of data to get you accurate enough details, and I've just started seeing info the day this article is being published.
This is one of my small gripes of the Garmin eco-system, though. There's plenty of data from my use of the Fenix 7, but when I set up a new watch I have to start over from scratch. None of that info is pushed to the new device.
In use, however, I saw that my readiness score—a number—was 51, which is about middle of the road. I slept poorly the night before, staying up too late watching an episode of Stranger Things, which surely made that number drop. But my stress history was low and "acute load"—how much training I've taken on—was optimal. Again, these are all things you could monitor on your own to know whether you're ready for a hard training session, or you can just let Garmin give you a simple score. After an easy four-mile run this morning, my Training Readiness score dropped to 47 "low," and the watch suggested I "focus on sleep quality."
Real-Time Stamina
This is another feature that requires you to run with the watch a lot, so that it'll know what kind of shape you're in—it requires VO2 max, maximum heart rate, and your recorded log of activities. The stamina data screen gives you a look at your "potential stamina," which is just how much capacity you have at a moderate effort level like an easy jog. Then there's "stamina," which is based on how hard you're running in real-time.
I have used this feature in the past on the Fenix 7. I like that it allows me to gauge my output on long steep climbs like at Mt. Washington Road Race. If I'm out over my skis, the screen will let me know that I'll crash before the finish line. But, if I'm going too easy, I'll run out of road before my tank is empty. I've toyed with the feature on one-mile and two-mile long hills around our office in Easton, and find that it's a little slow to respond as I crank up the intensity, but it seems like a realistic estimate on my ability.
Of course, this feature raises a couple questions: Will it make us all robotic, following a prescribed metric? And if we already know our finish time, doesn't that take all the fun out of racing? I'll find out on the rock pile in New Hampshire on June 18.
Mapping
This is not new, but worth mentioning as we talk about differences between the two Forerunner watches. I love maps on the watch and its routing capabilities. It's a feature I use a lot, whether that's just for plotting routes as I try to run every street in my town or if it's to chart out a course in a city when I'm traveling so I don't get lost. Like on the Fenix 7, the Forerunner 955 has built-in basemaps and turn-by-turn directions, so you can see street names and places of interest on the map as well as be alerted when it's time to turn. The 255, by comparison lacks the map detail but will still keep you on course. In that case, you just get a breadcrumb trail to follow. If your goal is to not get lost, it works just fine. I prefer the actual map. Then again, you could accomplish the same thing by just carrying your phone, if you don't want to pay the premium.

What's Missing?
Notably absent is any mention of an LTE version this go 'round. The Forerunner 945 LTE requires a cell network subscription so you can be connected without carrying your phone. But, unlike the Apple Watch Series 7, which allows you to make calls, stream music and so much more, the functionality of the 945 LTE allows you to just get encouraging texts from friends, share a live track of where you are running, or get an emergency response if shit really hits the fan. But, Garmin hasn't mentioned anything about an LTE-enabled version of the 955 yet.

So Which Should You Buy?
Honestly, the Forerunner 255 is more watch than most of us ever needs. It has ABC (barometer, altimeter and compass), a pulse oximeter, music playback, and more. It has you covered in almost any situation. The 200 series has always been the first GPS watch I recommend when people ask which they should buy.
But, if you're the type to venture off the grid, want maps for detailed routing, or value touch screen, then you'll definitely want to upgrade to the Forerunner 955.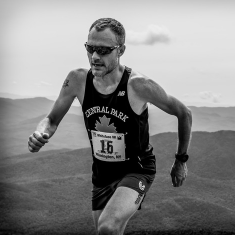 Runner-in-Chief
Jeff is Runner-in-Chief for Runner's World, guiding the brand's shoes and gear coverage. A true shoe dog, he's spent more than a decade testing and reviewing shoes. In 2017, he ran in 285 different pairs of shoes, including a streak of 257 days wearing a different model.
 
This content is imported from OpenWeb. You may be able to find the same content in another format, or you may be able to find more information, at their web site.