---
The RW Takeaway: A nimble and poppy trainer, the Fate nudges you up onto your toes for quick turnover on daily runs and speedwork. It's an ideal gateway shoe to Newton's forefoot lugs.
Gender-specific midsole plates improve comfort and energy return
Recycled air mesh upper is extremely lightweight and breathable
May require an adjustment period; work the Fate into your shoe rotation gradually
Price: $140
Type: Road
Weight: 9.6 oz (M), 7.1 oz (W)
Drop: 4.5 mm
Buy Men's Buy Women's More Images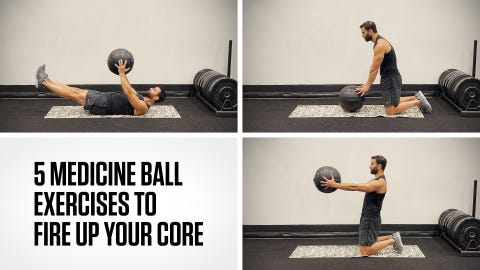 ---
Naming a running shoe company after a 17th century physicist actually makes a lot of sense if you think about it. The Newton reference is to Sir Isaac's Third Law of Motion—for every action (take for example, a runner's footstrike) there is an equal and opposite reaction (ground impact and energy return). Ideally, we want as much of those opposing reaction forces as possible to return to our strides and propel us forward. That's exactly the idea underpinning the theory behind the Fate's luggy forefoot. Fittingly called "Action/Reaction" tech, the rubber lugs are designed to return more usable energy with each footstrike. They do it, in part, by encouraging a more efficient gait, which for many runners requires a midfoot landing.
The Fate uses five rectangular lugs—one for each metatarsal head—under the ball of the foot. Connected to a low-density, full-length plastic plate, the lugs lightly compress underfoot and return a slight bounce experienced across the width of the midsole. It's a poppy ride that's unique to Newton shoes, although it reminds me a bit of the "forward-leaning" sensation I feel in Saucony's Endorphin series. Neither of those shoes are pairs I grab for my daily jogs, but both are fun to keep in my rotation for workouts and faster efforts.
Testers who prefer lightweight and nimble shoes liked the Fate most, though still needed time to get used to the lugs. Others preferred it only as a tool to help them "get up on their toes" and improve their running form. (When I wear Newtons, I notice myself running a little taller and getting my feet to land more directly beneath me, with much less tendency to overstride.) After a month of running at least 100 miles in the Fate, only a few testers said the lugs still felt unnatural to them.
If you're curious to try it yourself, start with the Fate 7. (Overpronators, check out the stability-minded Kismet 7.) I've run in all Newton's neutral models, and the Fate is my favorite, but that's not the reason I recommend it first. Compared to the Gravity and Motion lines, the Fate and Kismet have slightly higher heel-to-toe drops and less-pronounced lugs, making them easier for you to adapt. A small bonus is they also carry a slightly lower price tag.
Tester's Take
Alyssa D. | Tester since: 2020
Arch: Medium | Gait: Overpronator | Footstrike: Midfoot
"While I wore the Fate mostly on roads, I also tested it on both cinder and gravel trails. In other shoes, I notice slippage when running on gravel, but I did not experience that in these. I definitely liked this shoe more for running on those softer surfaces. My favorite part is the traction and grip. I don't like feeling like I am sliding or unstable at all while running. The thick forefoot lugs are strong and textured to give good traction on slippery, wet, or icy surfaces. However, the thick part of the forefoot made it nearly impossible to comfortably heel strike. Though I typically consider myself more of a midfoot striker, I found that being forced more onto my toes all of the time started to stress my calves and Achilles on some runs. I don't think these shoes need to be reserved for speedwork and races, as they feel fine for easy paces too, but I likely won't wear them for long runs."

This content is imported from OpenWeb. You may be able to find the same content in another format, or you may be able to find more information, at their web site.