Editor's Note: After this article published, Tracksmith followed up to say the pair they sent was a prototype. The final production model sold to runners will be slightly different. When we get production samples for wear-testing, we'll publish a separate review of those shoes.

Tracksmith today announced its first shoe, the Eliot Runner, a daily trainer that utilizes the same kind of bouncy foam found in "super shoes." It will be available for pre-order on October 24 and will cost $198.
Supercritical Pebax midsole promises to be soft but springy
Classic design is undeniably Tracksmith
10mm heel-toe drop
Tracksmith CEO Matt Taylor has always wanted to build a running shoe. It was part of his company's plan from day one, he told me via video interview from London, where Tracksmith announced the Eliot Runner ahead of the London Marathon.

"I looked back at my original pitch deck," Taylor said, "from when I was pitching Tracksmith to my earliest investors before we launched the brand, and footwear was on the roadmap—it was [planned for] year three; we're now in year eight. It took us a little longer than I thought it would."
That delay, however, isn't necessarily bad. There are a handful of new shoe companies that have cropped up—Atreyu, Speedland, Norda—which all have unique challenges and approaches to building a loyal base of customers. Tracksmith, by comparison, already has a dedicated following that's well accustomed to opening their wallets and pocketbooks for finely crafted running gear.
"The huge advantage we have is eight years of being out there and having a customer base that has been asking for this for a really long time," Taylor explained. "So I feel like, if we were to launch footwear in year one, we would have had a much harder road. And I think it's a lot easier now, having built the brand, to be able to drop this in."
How Does It Feel?
Well, we'll have to wait just a little longer to find out for sure, because we received just one sample pair on the day the Eliot Runner was announced. (I'll share a few early observations from my first run in the shoe later in this article.) But, Taylor says the inspiration for the Eliot Runner comes from the trail in Boston that he runs almost every day.
"It's three miles of pine needles on top of dirt," Taylor told me, "and it's the greatest sensation you can have as a runner—more springy on top of a firmer surface. You get this amazing cushioning but a really positive response out of that, and a high energy return."
To accomplish that, Tracksmith has taken a slightly different approach to what's underfoot. It's basically deconstructing the "dual-density midsole"—two layers of foam have different properties to achieve a specific underfoot feeling. Instead of fusing those two layers, Tracksmith is stuffing a squishy soft, 10mm thick sockliner into the shoe. The midsole itself has a firmer durometer—a measure of the foam's hardness—which gives a more responsive platform when pushing off the ground.
Both the sockliner and midsole foam are made from supercritical Pebax, the same base material you find in modern super shoes like the Nike ZoomX Vaporfly Next% 2. The benefit of this new compound is that it's lighter and springier than EVA, the material that was traditionally used in running shoes. Pebax typically makes shoes faster and a heck of a lot more fun. The downside: It's more expensive and not as durable.
"In the end," Taylor says, "we felt [Pebax] is the Tracksmith DNA: take the best raw materials we can and put them in a more timeless, understated silhouette. That's what this does."
What Shoe Is It Like?
To get a sense of a shoe that feels comparable to the Eliot Runner, I asked Taylor a different question: What's your all-time favorite shoe? After all, if you're a lifelong runner leading a company that's building its first shoe, you're probably going to be inspired by something you've loved.
"I've consistently always gone back to a [Nike] Pegasus," he began, but then talked about some softer shoes, perhaps subconsciously, revealing what I was really after: "This feels like…do you remember the Peg Turbo? It has a little bit of that sensation—just super easy and you don't realize what's on your foot after a mile, which is the magic in my mind. Because if you're not thinking about [the shoe] after a while, it's probably a good sign."
Yes, I loved the Peg Turbo, a short-lived performance trainer that I used to keep in my locker at the Hearst Tower in NYC for spirited lunch runs in Central Park. That shoe was light, bouncy, and fast—but also just felt darn good at an easy jog. It was the one pair I kept at that office because I knew I could count on it to do anything I asked.
Is the Eliot Runner a reboot of that? Well, peep the specs:
Weight: 9.4 oz (Peg Turbo was 8.1 oz)
Heel height: 34.5 mm (33 mm)
Forefoot: 24.5 mm (23 mm)
Drop: 10 mm (10 mm)
Foam: Supercritical Pebax (ZoomX, Nike's proprietary branding of PEBA)
Sure looks similar, doesn't it? The 10mm drop stuck out to me, because it's a higher offset than many modern shoes. Taylor agreed, acknowledging what's uniquely Tracksmith: "To be honest, this does still feel like the most classic geometry and shape to an everyday trainer."
How Was the First Run?
During my first four-mile run in the Eliot Runner, I didn't get the full Peg Turbo vibes. That shoe was a bit squishier, bouncier, whereas the Tracksmith shoe feels more planted and ready for toe-off. By that I mean, I feel just the slightest little bit of sinking into the foam—that's the 10mm insole bottoming out under my heel strike—and then I'm down onto the firmer midsole foam. The shoe certainly doesn't feel hard, but don't expect that lively, springy sensation you get from some other Pebax-based shoes.
I took it through town along sidewalks and a paved mix-use path, then ventured down along a creek on some woodchips and dirt. On the hard surfaces, the shoe rolled effortlessly—there was no slapping, even though the bottom is mostly covered in rubber. The tall heel was appreciated by my slightly achy Achilles tendon, but it doesn't feel too high or clunky.
To be fair, I usually wear a size 12 and can comfortably run in an 11.5 in most shoes, but the sample we received was a 10.5. Undeterred, I laced them up and headed out the door. I'll pass this pair along to one of our wear-testers to continue checking out, and eagerly look forward to my own pair like the rest of you.
What Does an Apparel Company Know About Shoes?
Before starting Tracksmith, Taylor worked in marketing at Puma, so he was well acquainted with the footwear process even if he didn't have a hand in the design and development. Still, he wasn't going to be able to build a performance running shoe singlehandedly. He needed a team of pros.
Tracksmith started working on the Eliot Runner prototypes four and a half years ago, but a developer working on those early pairs has since moved on to lead the running product team at Saucony. Taylor then brought on board other veterans with experience at Nike, Salomon, and Under Armour to deliver the shoe being launched today.
"It's been interesting, because we've got some shoe dogs," Taylor said. "It's been a new adventure for me, for sure. But we have a great team, which is really the key to this. We've been able to take the original vision and get it across the finish line in a really good way."
While the Eliot Runner is Tracksmith's first shoe, it's probably not the last, Taylor admitted, though nothing else is underway just yet.
"I've been telling the team that ultimately, maybe five to ten years from now, footwear will be a bigger part of our business than apparel," Taylor said.
That's largely the case when you look at all the other performance running brands—apparel often feels like an afterthought. "For everybody else, running shoes are 80-plus percent of their business. So I think we have a nice balanced approach. We will not throw a lot of styles out into the market.
"That's also the advantage of being [direct-to-consumer] and not having to fit on a shoe wall in a retail environment, where you need a 'good, better, best' of neutral, stability, minimalist, maximalist, and racing shoes. We can just have a single style in every one of those categories and still be able to serve our customer in a really good way."
When Can You Get a Pair?
You can curse supply chain issues as one reason you don't already have a pair of the Eliot Runner on your feet. Tracksmith had hoped to launch the shoe in August 2022. But, starting October 24, it'll take pre-orders for the first 1,000 pairs it receives in mid-November. Those orders are going to be filled for customers who have reserved their spot in line by signing up with their e-mail address on Tracksmith's website. So hustle over there if you're interested.
A second batch of 1,000 pairs is expected to arrive a month later, in mid-December, and Tracksmith is planning to "catch up to supply by January 2023."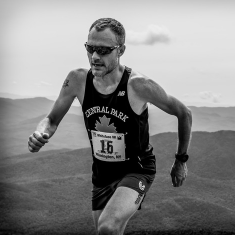 Runner-in-Chief
Jeff is Runner-in-Chief for Runner's World, guiding the brand's shoes and gear coverage. A true shoe dog, he's spent more than a decade testing and reviewing shoes. In 2017, he ran in 285 different pairs of shoes, including a streak of 257 days wearing a different model.
 
This content is imported from OpenWeb. You may be able to find the same content in another format, or you may be able to find more information, at their web site.