Gear-obsessed editors choose every product we review. We may earn commission if you buy from a link. How we test gear.
The Best Workout Leggings for All Your Sweat Sessions
These performance-focused leggings for women can go from your run to the gym to running errands.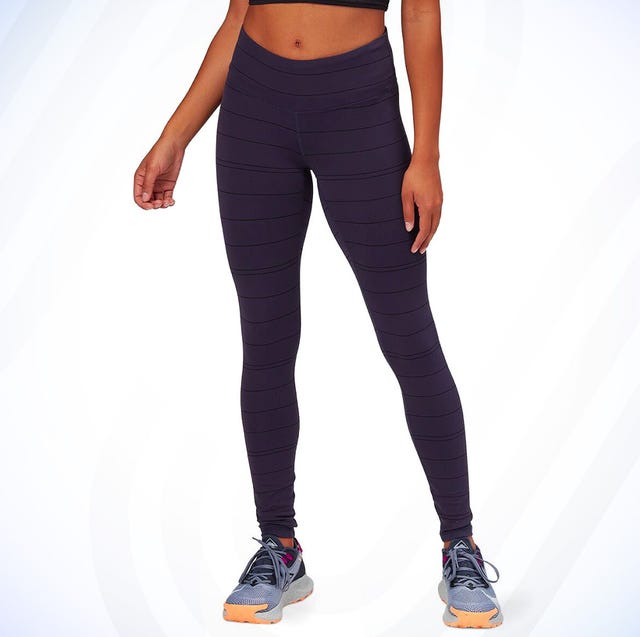 When it comes to workout bottoms, the options can feel overwhelming. From shorts and spandex to yoga pants, there's something for everyone. But workout leggings offer a versatile level of comfort and performance, whether you're hitting the road for a run or the gym for a workout.
The best workout leggings will move with you, keep you comfortable, and ideally add a little bit of style. Your leggings need to do more than just look good, though. They should be performance-focused. Women's workout leggings bring together all these important features.
The Expert: I'm an avid runner who has spent the better part of the past 18 years running in the mid-Atlantic, specifically the Washington, D.C. area and Annapolis, Maryland, where I live now. Cold-weather running is my favorite, so I have plenty of experience testing a variety of workout leggings to keep me warm. But because I also keep active with spinning and strength training, I have experience with leggings that keep you comfortable in the gym, too. My health and fitness writing has appeared in a range of top publications, including The Washington Post, Mashable, and Insider.
How to Choose The Best Workout Leggings
Compression: There are a few things to keep in mind as you search for workout leggings. First is the activity you're going to wear them for and, relatedly, how much compression is best. Compression supports blood flow, and ultimately performance, so long-distance runs might call for leggings with around 20 percent elastane (also called spandex or Lycra). For a yoga class, you don't need as much compression; leggings with at 10 percent elastane will ensure a stay-put fit.
Material: Material is an especially important aspect of both comfort and performance. Your workout leggings should be moisture-wicking and stretchy. Regardless of the specific activity you do, these two features will keep you the most comfortable as you work up a sweat. Fabrics like nylon and polyester combine flexibility (so the leggings can move with you) and moisture-wicking (so sweat doesn't just pool and leave you chilled).
Conditions: Whether you're working out inside or outdoors will affect your choice because leggings come in different weights and designs. When you're working out in the cold, find insulated leggings with a brushed fleece interior. For a hot, sweaty pursuit, leggings with mesh panels or mid-length styles will help keep you cool.
Features: There are also extra features that set some workout leggings apart, like pockets so you can stash a key, ID card, or other small necessities, or adjustable drawstring waistbands for a custom fit.
How We Evaluated
In addition to my own experience, I researched the market and examined online reviews to recommend the best workout leggings for women. This article includes options that work well for a variety of workouts—running, yoga, high-intensity interval training (HIIT), and weight lifting, among them—so you'll be covered no matter your preferred activity. Each recommendation includes one or more suggested activities, but all the options work well for running, too. I prioritized leggings made from stretchy, breathable materials, and while evaluating, I considered comfort, performance, value, and aesthetics. Keep reading to learn which 10 women's workout leggings made the cut.
This content is created and maintained by a third party, and imported onto this page to help users provide their email addresses. You may be able to find more information about this and similar content at piano.io