Clayton Murphy's dad hoped for a son who would lead his basketball team to an Ohio state championship. Murphy's college coach wanted an athlete who could beat his own mile PR, 3:58.8, from way back in 1971. Murphy's grandmother? She had been scheming for a transcontinental railroad trip. Murphy himself dreamed of unleashing his powerful kick to make the U.S. Olympic team.
Three out of four ain't bad.
Clayton Murphy, 21, who just finished with his junior year at the University of Akron, has his dream now—he won the 800 meters on July 4. There was no need for him to come back in the trials 1500. "The way I look at it, I've got just one big meet left this year, the Rio Olympics," he said. "I'm hoping to make it to the finals."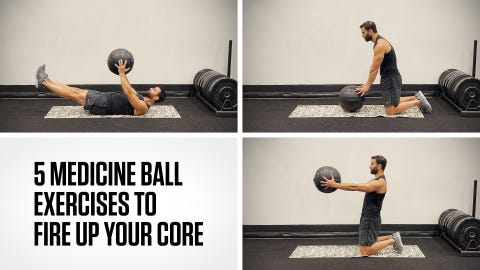 Murphy's climb to the top of U.S. middle-distance success has been meteoric. Three years ago, he was a 4:11 miler and 1:54 800-meter kid at tiny Tri Villages High School in New Madison, Ohio, a little more than an hour north of Cincinnati. Now, he's a 1:44.76 800-meter ace who has run the equivalent of 3:53 in the mile. In his last three championship meets, he won the NCAA indoor 800, the NCAA outdoor 1500, and the Olympic Trials 800. He just might be the present, and future, of American middle-distance running.
That's what one expert said. "He put himself where he needs to be, and he got the job done," said his grandmother, Wilma Murphy, 75, from the middle of a 45-hour Amtrak trip from Eugene, Oregon, back to Ohio with Murphy's father, Mark. "That's just like Clayton. He's such a good, dedicated young man."
Mark Murphy's still getting over the pangs of regret he felt when his son gave up soccer and basketball—"he was really outstanding at both"—to concentrate on running. "I was mad," said the father. "Around here basketball is the sport." Before long, however, he was driving golf carts down dark country roads to accompany his son on late night training efforts. "Clayton's such a hard worker," Mark Murphy said. "Once he committed himself to running, he would never miss a day."
Before focusing on sports in high school, young Clayton did what farm boys do in the Midwest: He showed pigs, and sold them, at agricultural fairs. "We raise show animals on the family farm [in New Paris, Ohio]," Mark Murphy said. "Clayton loved to show the pigs. And I can tell you, he is just as good a pig salesman as he is a runner."
University of Akron distance coach Lee LaBadie first spotted Murphy at an Ohio cross-country meet in the fall of 2011. In addition to his own achievements at the University of Illinois in the early 1970s, LaBudie has coached Olympic steeplechasers Robert Gary and Mark Croghan. In other words, he knows a runner when he lays eyes on one. 
"The first time I saw Clayton run, I knew I wanted to recruit him," LaBadie said. "I've seen enough runners to know when someone has real potential. Things got even better when I talked to him. I could tell he was the type of individual who meant what he said, and was willing to stick with a long-term plan."
The two have worked together the last three years, plotting Murphy's steady progress. When LaBadie lists Murphy's strongest attributes, he starts with the character traits. It takes a while for him to get to the physical strengths. Top of list: Murphy is a team player, positive about himself and others, understanding about intermediate goals, good at all the details, and a great communicator. "A coach can't do his job if an athlete isn't letting him know what's too hard, what's too easy, and what's just right," LaBadie said. "Clayton's skill at communicating has helped us lay out a great roadmap."
LaBadie doesn't obsess over Murphy's weekly mileage, putting more emphasis on the hard weeks and then the easy weeks that are necessary for top performances. "We go up, and we come down," he said. "I think the coming down is especially important with a younger athlete. Yes, the annual mileage has gone up the last three years, maybe to 50 or 60 a week, but we're always coming down when we need to."
Earlier this year, coach and athlete had to decide whether Murphy would concentrate on the 800 or the 1500 in his first attempt at an Olympic team. Both slightly favored the 1500. But when Murphy twice missed the Olympic qualifying standard by mere hundredths of a second (running 3:36.23 versus the standard of 3:36.00), they doubled  down on the two-lapper. "I'm a religious person and I accept that the Big Man was trying to give us a message," LaBadie said. "We accepted the disappointment, and focused on the 800."
Murphy is no novice in the event. In addition to his victories this year, he won the Pan American Games 800 last summer in Toronto, and he also competed in the world championships 800 in Beijing, where he advanced to the semifinal. He had placed fourth at nationals but took the place abdicated by Nick Symmonds when Symmonds refused to sign a USATF athlete agreement. "Those international competitions last year helped me prepare for this year," Murphy said after his trials victory. "I've been in the same room as David Rudisha now. I'm past the point of shock and awe."
Many have compared Murphy's impressive kick to the come-from-behind running of Ohio legend and 1972 Olympic gold medalist Dave Wottle. That's not something Murphy and LaBadie have adopted as their strategy, however. "It's just the way Clayton has always run," LaBadie said. "It's natural to him. My main job as a coach is not to do anything that will screw up what has always been a smart way for him to race."
LaBadie believes the 800 and 1500 distances are symbiotic. You improve at one, you get better at the other. He also feels certain that Murphy, who recently signed a professional running contract with Nike, will continue to improve. "Clayton's so young and has so much potential—he can run a 46-second 400 any day of the week. There's no question in my mind, he can run faster."
This content is imported from OpenWeb. You may be able to find the same content in another format, or you may be able to find more information, at their web site.