When it comes to running, Amanda Eccleston is a bit of a late bloomer, but her timing is almost perfect. She entered last month's U.S. Olympic Track & Field Trials never having finished higher than 10th in a USA outdoor championship, but with a dive to the finish she came within 0.03 seconds of pulling off what would have been one of the most dramatic upsets of the meet.
Though she's officially the U.S. Olympic team alternate, Eccleston, 26, will watch Friday's opening rounds of the women's 1500 at the Olympic Games from her home in Ann Arbor, Michigan.
Eccleston finished fourth in the 1500 meters in 4:06.19 to Brenda Martinez's 4:06:16. The only other races that were more tightly contested for third place at the trials were 200 meters or shorter.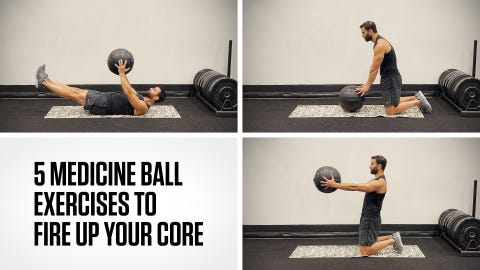 Martinez grew to be a crowd favorite of the trials, competing in six races over the course of 10 days between prelims and finals in the 800 and 1500. She had been poised to earn a spot with about 150 meters to go in the 800 meter final, but a collision took her out of contention. A 1500 meter spot remained as a possible consolation prize.
Eccleston was the potential spoiler.
"When we were lying down on the ground [after diving across the finish line], waiting to hear third place. I felt as if my name had been announced, there would have been like some cheers and some 'Awwws.' The crowd was pulling for Brenda," Eccleston told Runner's World by phone.
"It's nothing personal at all. They're not rooting against you, but they don't really know you. They don't know your story, so they don't have something to cheer for either."
Eccleston's story is one of a runner who, on paper, probably shouldn't be running head-to-head with some of the best middle distance runners in the world, yet she credits doing just that thanks to her mental toughness.
"I think that probably one of my biggest strengths is just stepping to the line and being calm, being ready, and knowing, 'I may have the slowest PR and I may have the [fewest] credentials, but I think I can compete with any of these women here,'" Eccleston said.
Two weeks prior to the trials, Eccleston ran a 2:02.14 PR in the 800, and her closing speed in that race convinced her that she was ready for a top three finish at the trials, despite nobody predicting it.
Eccleston, then Putt, was a good high school runner in Michigan, but nothing about her early running years would have predicted her future success. She graduated from Tecumseh High School with a 1600 meter personal best of 5:13. Her highest finish at the Michigan state championship was seventh place in the 1600 her senior year.
She spent four years at Hillsdale College, a Division II school. Her potential began to shine through despite some injuries, and by her senior year she had run 4:15 in the 1500 and was a three time NCAA Division II champion. Thanks to her injuries, Eccleston had a year of collegiate eligibility left, and she chose to use it at the University of Michigan while earning a masters degree in public health.
She helped her Michigan team win a Big Ten title in cross country, then anchored the school's distance medley relay to an NCAA title indoors. Outdoors, she capped off her collegiate career with a fifth place finish at the NCAA Division I Championships in a personal best of 4:14.
Upon finishing out her NCAA eligibility, Eccleston remained in Ann Arbor and continued to train under University of Michigan coach Mike McGuire. Eccleston's times weren't quite fast enough to score her a professional contract, but she continued to train while finishing her masters degree and lowered her 1500 personal best to 4:08.
It all built up to what Eccleston calls a great year of training. Because of her injury history with stress fractures, Eccleston runs relatively low mileage compared to some of her competitors—about 45 to 55 miles per week during her base phase and 40 to 45 during her competitive season.
She supplements that with five to six hours of cross-training per week, mainly on the Elliptigo and in the pool. She also works with a strength coach twice a week and does as much as an hour of physical therapy per day.
In January, Eccleston became part of the Brooks I.D. program, which means that she receives gear, performance bonuses, and some of her travel is covered. Thanks to her strong performance at the trials, followed by a new personal best of 4:03.25 in London, that could change. She is currently in the midst of contract negotiations.
Though she'd rather be in Rio, Eccleston won't shy away from watching the Olympic Games. She's particularly excited to cheer on her training partner, Nicole Sifuentes, who is representing Canada in the 1500.
"I ran with everything I had, and I think that is sort of allowing me to move forward," she said. "There have definitely been races before where I've walked away being, 'I should have done this more,' or 'I should have tried to go harder.' But this time, nothing.
"It's like I physically could not have done a single thing differently, so for me, that makes it a lot easier to watch," she continued.
As of now, Eccleston plans to stay in the sport for at least four more years, but she says she doesn't want to center those four years around making the 2020 Olympic team.
"I think that's just too much pressure to put on one race," she said.
But if she's in contention to earn a spot on the last lap of the U.S. Olympic Trials four years from now, she thinks the crowd will have her back as the fourth-place finisher who so narrowly missed out in 2016.
This content is imported from OpenWeb. You may be able to find the same content in another format, or you may be able to find more information, at their web site.