A federal lawsuit filed by former Huntington University cross-country runners alleges sexual assault and potential doping violations by former coach Nick Johnson, and negligence by his wife, current coach Lauren Johnson, as well as assistant coach Curtis Hines, Huntington University, and other school officials. The university is also being accused of Title IX violations.
A disturbing investigative report in the IndyStar revealed details behind the lawsuit, which was filed on Friday on behalf of Hannah Stoffel and Emma Wilson, both of whom won NAIA individual national titles for the program under the Johnsons.
Here's what we know about the situation right now: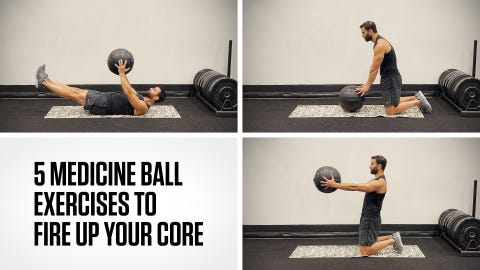 → Huntington University is a small, Christian, liberal arts college located in Huntington, Indiana, about two hours northeast of Indianapolis. The college is affiliated with the Church of the United Brethren in Christ, and it competes in the National Association of Intercollegiate Athletics (NAIA) and the Crossroads League conference, which is made up of private Christian colleges.
→ The lawsuit alleges that Nick Johnson had sex with two student-athletes, which he admitted to police in 2020, claiming that the young women were the "aggressors" and the relationships were consensual. In the IndyStar report, Stoffel describes their coach-athlete relationship escalating from therapeutic massages and vulnerable discussions to intimate touching and sexual intercourse, despite her requests for him to stop, calling it "sexually violating." The lawsuit says that Nick Johnson raped Stoffel on several occasions from July through November 2020.
→ Nick Johnson was fired from Huntington and banned by the U.S. Center for SafeSport following his arrest in December 2020 for felony counts of child seduction, kidnapping, and identity deception. He posed as a University of Oregon official to contact a high school runner's parents and arrange a "recruiting trip." That recruiting trip involved Johnson and the recruit spending the weekend together at motels in Portland and Eugene, Oregon. Police records show that Johnson slept with and showered with the teen. He pled guilty to the identity deception charge, and the prosecutor dropped the other charges. He spent 30 days in jail and 150 days on electronic monitoring. This is not included in the ongoing lawsuit.
→ Lauren Johnson was promoted to the head cross-country coach position following her husband's firing, despite student-athletes' and parents' concerns that Nick Johnson was allowed to stay too close to the program. The lawsuit alleges that Nick Johnson continued to advise runners while serving home detention, and he was allowed to do so by Huntington University officials.
→ Stoffel and Wilson describe being injected with unknown substances. Stoffel called the initial injections "The Experiment" and says that Nick Johnson called the substance Carnitor, a diet supplement used to treat low blood levels of carnitine. L-carnitine is the naturally occurring amino acid that converts fat to energy; use in limited quantities is not banned by the World Anti-Doping Agency, though its prohibited overuse was part of Alberto Salazar's downfall.
Nick Johnson told athletes the substance was part of a study to measure the effects of the supplement on body fat and was approved by the university and the NAIA, though the athletes describe random injections that weren't part of any organized study. Johnson claimed that different injections were lactic acid for a tolerance test on the treadmill, and to treat a case of poison ivy so Stoffel's achilles tendon injury would heal faster. Stoffel describes her distress after being forcibly injected near her uterus, and later being given unidentified pills to take, which she threw away.
While it's unclear if the substances were illegal, both Stoffel and Wilson feel that their results should be invalidated.
"It's so frustrating," Wilson, a five-time NAIA national champion, said to the IndyStar, "to feel like you cheated when you didn't even have a choice."
The lawsuit also alleges that Nick and Lauren picked up a doping regimen during their time in Oregon and possibly from Salazar himself. Lauren is a former professional runner with the Oregon Track Club (OTC) from 2012 to 2015 who made the 2015 World Championships in the 1500 meters and this year, at age 35, ran 4:07.73—her best time in five years. According to USADA, she has been drug tested seven times this year.
In the police report filed after Nick's identity deception charge, the University of Oregon employee whose identity said it was her understanding that he was fired or fined by anti-doping authorities when he was an assistant coach at OTC. The new lawsuit alleges that Lauren was kicked off the team and Nick was fired at the same time, when Lauren returned from Worlds in 2015.

→ The program received national attention this summer thanks to star recruit Addy Wiley, who set a national high school record of 4:26.16 for 1600 meters (while being paced by coach Lauren) and placed fifth at the World Junior Championships in August. She decommitted from NCAA DI powerhouse University of Colorado to run for Huntington.
→ Stoffel, who started her career at Indiana University before transferring to Huntington to be closer to home, returned to IU during the 2021 spring semester. She competed last season, clocking a personal best of 4:15.22 for 1500 meters and nearly qualifying for the NCAA championships. She is now a volunteer assistant for the IU cross-country and track teams and is studying occupational therapy.

→ After a 2021 season that saw her win five NAIA titles and run 32:38.56 for 10K, Wilson left Huntington to transfer to the University of Indianapolis and then Indiana State. She quit competitive running. "The whole system to me seems broken right now," she said to the IndyStar. "I think there's a lot of abuse of power by coaches."

→ The lawsuit was filed in civil court and seeks monetary damages. No criminal charges have been filed.

In a statement to Runner's World, Huntington University Director of Communication, Lynette Fager said: "University leadership has been made aware that a civil suit was filed that names the University, as well as individuals formerly and currently associated with the University. Huntington University is doing its due diligence but cannot comment further at this time."
This story will be updated.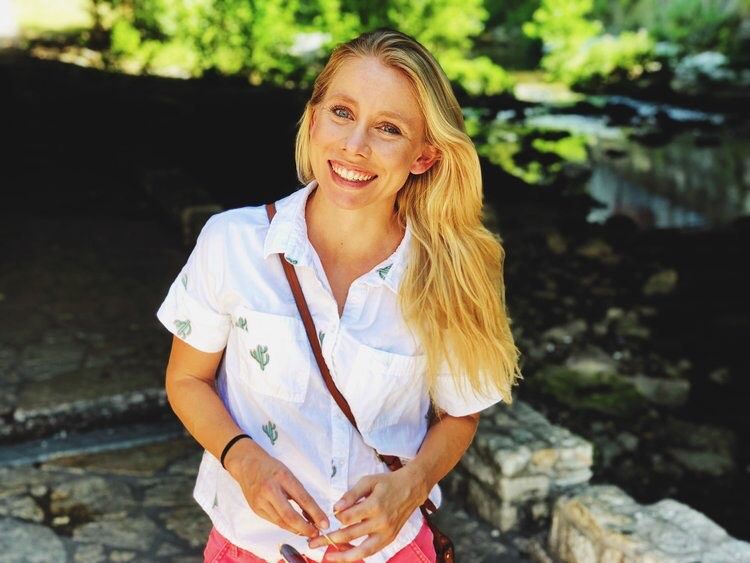 Johanna Gretschel is a freelance writer and broadcaster living in Austin, Texas, who has covered elite track and field and running in all its forms. She contributes to Runner's World, ESPN, Austin American-Statesman, FloTrack, MileSplit, Women's Running and Podium Runner. Yes, she has run a marathon!
This content is imported from OpenWeb. You may be able to find the same content in another format, or you may be able to find more information, at their web site.