After more than two years of COVID-19 travel bans and restrictions, the world is opening back up. And with vaccines readily available, eager wanderlusters can safely explore once more. Put simply, there has never been a better time to plan a racecation.
But with nearly 200 countries in the world, it can be downright daunting to pick a destination. If you're considering traveling abroad for your next race, but not sure where to go, you're in luck.
HotelFollower released a top 30 list of marathon cities around the world. The website analyzed and ranked events based on metrics vital to race day success – like average temperature and rainfall during race month, air pollution, and recent COVID levels. They also factored in the price of entry, a weekend night hotel, and locally brewed beer.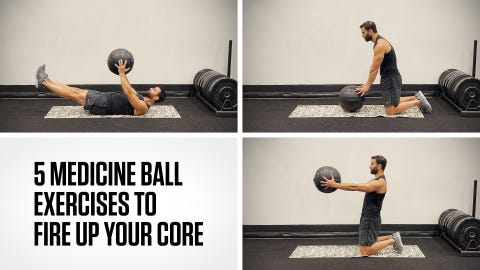 Every continent except Australia and Antarctica graced the top 30, with more than 20 marathons in Europe alone. Spain and Germany both had three marathons on the list – tying for the most of any country.
Here's a sneak peek at the top destinations:
Kosice Peace Marathon, Kosice, Slovakia. Next Race: October 2, 2022. Looking for your next road marathon? The Kosice Peace Marathon has taken place in Slovakia's largest city since 1924, making it Europe's oldest marathon and the third oldest in the world. In addition to its legendary allure, it is an affordable choice. The cost of entry is $40, a hotel averages $70 per weekend night, and a local beer is under $2. Race day conditions are likely to be favorable, too, with an average temperature of 57 degrees Fahrenheit in October.
Windermere Marathon, Ambleside, United Kingdom. Next Race: May 21, 2023. Prefer running in nature? The Windermere Marathon is one of the few marathons run completely in a UNESCO World Heritage Site, and features a complete circuit of England's largest natural lake: Windermere. The unique location means pollution levels are low, and there's an average May temperature of 60 degrees Fahrenheit. The entry fee is $54, with a local beer averaging $3.94. The only negative? Hotel prices average $219.
Valencia Marathon, Valencia, Spain. Next Race: December 4, 2022. Into flat courses? This race is for you. The Valencia Marathon takes place in the historic port city, bustling with culture, cuisine and sights. This means you will have plenty to do before or after the race. Turia Gardens even includes a 5K circuit, perfect for your shakeout run. Temperatures are optimum, averaging 63 degrees Fahrenheit in December. The race is economical, as well, with a $61 entry fee, $113 average weekend night hotel, and local beer costing about $3.
Here's the rest of the top 10:
4. San Sebastián Marathon - San Sebastián, Spain
5. Ljubljana Marathon - Ljubljana, Slovenia
6. Loch Ness Marathon - Loch Ness, Scotland
7. Madrid Marathon - Madrid, Spain
7. Vienna Marathon - Vienna, Austria
9. Marrakech Marathon - Marrakech, Morocco
10. Frankfurt Marathon - Frankfurt, Germany

Convinced to book your next racecation? Here are some tips to keep in mind.
Jet lag is inevitable, so why not plan for it? If you can, arrive a few days before your race so your body can acclimate.
Randy Wilber, a sports physiologist at the U.S. Olympic Training Center in Colorado Springs, said this additional time allows you to "get your legs under you, adjust to the new time zone, and be ready physically and psychologically to race."
If you're planning for an extended trip, consider scheduling your race at the front-end. This ensures you can focus on sightseeing without worrying about logging too many miles on your feet pre-race.
Try to pack all race essentials, including food, hydration, and gear, in your carry-on bag to avoid any problems due to lost luggage. Devise a race and travel plan but remember to remain flexible. When traveling, especially internationally, unforeseen complications, delays and hiccups are common – take these in stride and you'll have a more enjoyable race and adventure.
Stephanie is a freelance writer and running enthusiast based out of Bethlehem, Pennsylvania, who specializes in writing about health and fitness best practices and covering elite runners and inspirational competitors for publications such as Runner's World, The Guardian, Women's Running, PodiumRunner, Wingfoot and Competitor Magazines. When she's not writing, you can find her running the trails with her two Vizslas or traveling with her husband to races around the world, constantly on the quest for a personal best 
This content is imported from OpenWeb. You may be able to find the same content in another format, or you may be able to find more information, at their web site.