September 22 marked the fall equinox, the first official day of autumn. It's a season synonymous with numerous things from pumpkin spice lattes and apple orchards to Halloween and football. Here at Runner's World, we think state parks should be added to the list.
With cooler temperatures (in most parts of the country), autumn is the optimal time to get outside and explore nature before shorter days and colder winter months arrive.
Whether you're running, hiking, camping, or biking, state parks offer beautiful scenery and a retreat into nature, without the crowds that often accompany national parks – a trend that took off in the pandemic.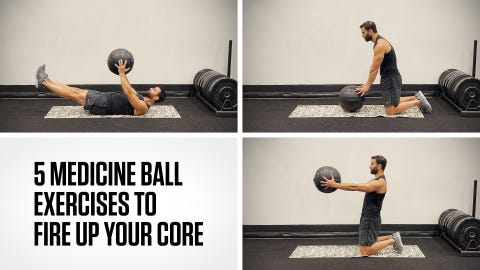 And with 10,336 state park areas, the options are seemingly endless... So how should you choose where to go?
Google Maps has made the decision-making process a bit easier. By analyzing star ratings and reviews, they named the top 10 rated state parks in the United States.
Topping their list are the cascading waterfalls of Bond Falls Scenic Site in Michigan—a state that claims two spots on the list. California graced the top 10 list the most with three state parks, all with forests of towering redwoods.
Top 10 Rated State Parks in the U.S.
Building off the top 10, Google Maps also determined the top-rated state park in each state by looking at those with the highest star rating and at least 250 reviews. The list included parks like Alaska's Denali State Park and Colorado's Eldorado Canyon State Park. Additionally, Google Maps named the top state parks near national parks and the top hiking areas or vista points in state parks.
If you're sold on a fall visit to a state park, but would rather stick to parks near you, the Association of State Park Directors (NASPD) can help. Their website's "Locate a Park" feature allows you to see a list of all parks in your state or a map of those closest to your current location.
If you're partial to national parks or want to combine a visit to a national park with a state park, we've got you covered. Check out our top picks for national parks as well as tips for running through them.
While preparing for your outdoor adventure, make sure to verify the hours and entry fees for your destination, as both can vary by location and season. You can also check the air quality (AQI) through Google Maps' new mobile air quality layer, like the existing wildfire layer.
And if you'd rather not travel in-person, you can always check out any of these parks virtually through Google Earth.
Stephanie is a freelance writer and running enthusiast based out of Bethlehem, Pennsylvania, who specializes in writing about health and fitness best practices and covering elite runners and inspirational competitors for publications such as Runner's World, The Guardian, Women's Running, PodiumRunner, Wingfoot and Competitor Magazines. When she's not writing, you can find her running the trails with her two Vizslas or traveling with her husband to races around the world, constantly on the quest for a personal best 
This content is imported from OpenWeb. You may be able to find the same content in another format, or you may be able to find more information, at their web site.