Here Are the Most Iconic American Races to Add to Your Calendar
Legendary for their course, their history, or simply their name, these races should be on any runner's bucket list.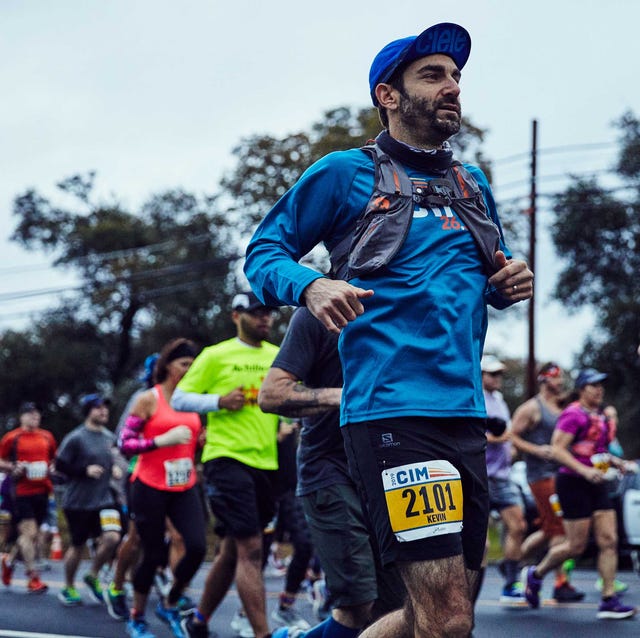 Nothing beats the butterflies-in-your-stomach feeling of lining up with hundreds—and sometimes thousands—of other runners at an early-morning start, hearing the gun go off, and racing through a picturesque city, trail, or coastline with spirited spectators cheering you on along the way.
However, racing looks a little different right now due to the coronavirus pandemic—race directors have either changed how their races are set up or have turned their races virtual to help stop the spread of COVID-19. But with a new year ahead, you can still sign up for—and make the best of—some of the most popular American races and marathons.
We've gathered up the most iconic races in the country, from the prestigious Boston Marathon to the funky Bay to Breakers 12K in San Francisco. And when we say iconic, we mean that we've honed in on some of the longest-standing, most beautiful, and overall most popular races. So whether you're looking for a 5K, marathon, or anything in between, there's a race on the roads in here for you.
Mark your calendar, pin your race bib, and meet us at the starting line!

*Not all race dates are finalized and may change in 2021. Some races have put a pause on registration (or provide virtual options) for now as well. With any race that you sign up for, be sure to check the race websites before signing up, and as race day gets closer for the most up-to-date COVID-19 protocols and information.
Join Runner's World+ today to become a stronger, faster runner!
---
This content is created and maintained by a third party, and imported onto this page to help users provide their email addresses. You may be able to find more information about this and similar content at piano.io