"How would you describe running culture?"
In September 2021, Olympic Silver Medalist Meb Keflezighi posed this question to his 117.1K Twitter followers.
I knew what people were going to tweet in reply. I figured there would be a fair amount of people talking about the weird and nuanced world of recreational distance running. We are lovers of porta-potties, compression socks, and postrace bananas. I knew some would comment how runners find joy in a pastime that most others believe to be abject torture. And I was right when I assumed that the posts with the most likes would talk about the running community giving them a sense of belonging and support: that we are one big, happy, welcoming family. To that, I call BS.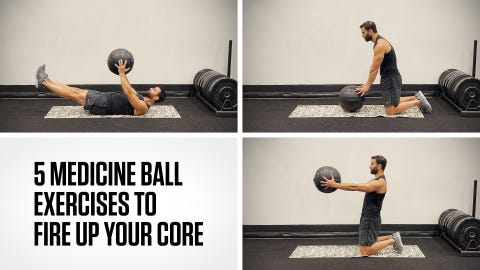 If you compare the number of people who agreed that running culture is welcoming to the number of naysayers, it will seem that I am just a cranky cow. But I know there are other runners out there who have at times felt ostracized.
It was Twitter user @aslischamp who really nailed it. She tweeted at Keflezighi and said this about running culture: "Supportive to a point. Collectivist running culture is lovely—that's the pre-race pep talk and sharing your KT tape. Individualist running culture says runners of all experience, size, and speed are fine…until they get in my way in a crowded field. The entitlement is real/ugly."
Let me illuminate this point with an example. I had a friend (note the past tense) who held very strong opinions about who should be allowed to line up near the front at a race—even at a local 5K with maybe 75 runners, where the first-place prize was a gift card to the town's hardware store. Now, this guy is undeniably fast. He often wins his age group, which is maybe why he thinks he's the authority on running.
Join Runner's World+ for unlimited access to the best training tips for runners
But I will never shake the image of him at that tiny race as he watched a fellow runner grab a spot close to the front of the pack. The man was older, rounder, and was wearing basketball shorts, which I suppose made my pal think he was somehow less qualified to run the race. My friend stared the guy down. He turned to me (I was behind him of course) and said, "can you believe this guy?"
That attitude sucks. I wish I could say it was just him, but this kind of judgmental thinking pervades the running scene. And it's not always in the form of blatant disdain coming from the kind-of-elite runners who have their split shorts in a twist.
I know that because I didn't understand how inconsiderate I was to being to runners slower than me until I ran a marathon with the back of the pack. Until that point, I had always been a mid-packer. I never knew what happened behind me. And I will be honest, I didn't care.
But when I ran a 5-hour and 30-minute marathon, I joined the ranks of runners persevering despite hostile conditions. We trudged down miles of ghostly streets where the crowd had been just an hour before. We grabbed what hydration remained at half-broken-down water stations. We fought on and ran from the ever-present hum of the sweeper van that threatened to rob us of our marathon dreams. When I made it to the deserted finish line, I realized this sport—which places such value on being welcoming—was not taking care of its own, especially on race day.
A few months after Keflezighi's tweet, my favorite runstagrammer @yourbestrunningfriend a.k.a. Chloe Rosen posted about her experience running the New York City Marathon. I had been quietly struggling with FOMO as it seemed all the runners I follow had finished NYC and experienced life-altering epiphanies along the way. But Rosen's post was different. Her wave started at noon. By the time she reached the final miles, day turned to night. The finish line was lonely.
"The @nycmarathon felt like a party everyone was invited to, except me," she wrote.
I knew exactly what she meant—and I suspect many runners do, too. When I asked the actor, writer, and content creator about what happened in New York, she told me she felt forgotten.
"I was just so saddened by the experience that so many other people like me had," she said.
Rosen started the @yourbestrunningfriend account to create a space that felt accessible and relatable to all running levels. She believes in breaking down barriers in the sport. While she knows New York Road Runners was up against tough logistical challenges with a huge field of athletes and COVID-19 protocols, the experience of running 26.2 miles in one of the last waves, well into the evening, with no crowd support, felt like the ultimate running rejection.
"When you've been sold this idea that you are going to attend the greatest party on earth, but then you find out the party is not actually for you, it breaks your heart," she said. "Runners at slower paces need the spotlight, volunteers, and cheers just as much as other marathoners. If we are a community, we have to do a better job of staying out there for the people running a six- or seven-hour marathon. We are just as worthy. We are running the same 26.2."
Apart from elite runners, a study by Run Repeat shows race times in America, from the 5K to the marathon, are getting slower. This might be a testament to how many new runners are racing. If we want to grow the sport (and who doesn't want that?) we should accept and celebrate our friends at the back of the pack. If we are a true community, we must adjust and commit to staying out longer to cheer. We must scold the dude in split shorts who snickers when an aspiring sub-30 5Ker takes his spot on the line. We have to celebrate not just improvement but participation and embrace and accommodate runners of all kinds. Otherwise, we will lose our new running friends.
It starts with our individual attitudes. Do you honestly believe there is room for all of us on the road—all shapes, sizes, paces, and times? Then run with someone slower than you at your next club run. Ask a new runner to go out for a few miles and go at their comfortable pace. We can become the community of belonging we believe ourselves to be, but we are not there yet.
Ali Nolan is the former features editor for Runner's World and the author of Master the Marathon.
This content is imported from OpenWeb. You may be able to find the same content in another format, or you may be able to find more information, at their web site.