In the summer of 2020, Eric Holt was working the overnight shift at a psychiatric hospital for adolescents in Katonah, New York.
He'd do his training at odd hours—sometimes late at night before his shifts, other times after work ended. Ten miles a day, 70 miles a week, everything hard, at 6:00 pace or faster. During 30-minute breaks at the hospital, he'd challenge himself to see if he could run 5 miles.
Holt had been a top high school runner in New York, winning a state title in the 1600 meters his senior year, 2013, in 4:07. He went to Binghamton University—on a third of a track scholarship, he says—and he barely improved. He lowered his mile PR to 4:02, but he never made it to the NCAA championships.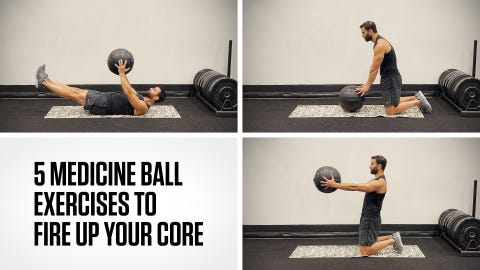 When he graduated, no pro groups were interested. But he was motivated to stick with running.
"I always said, 'If I had the opportunity, I could be great,'" Holt told Runner's World.
Holt went to work; he had student loans to pay. First he was a busboy, then he went to the hospital, where he earned $15 per hour as a mental health worker. He kept training and began logging all his runs on Strava.
And not too far away, a coach was watching.
Tom Nohilly, who represented the U.S. at the 1995 and 1997 world championships in the steeplechase, knew of Holt. When Holt was in high school in Carmel, New York, Nohilly was coaching at a nearby high school, in the same league.
So when Nohilly saw Holt's name pop up on Strava, he started following along, intrigued by the unorthodox training, the former high school star grinding away alone. He started offering kudos and comments on Holt's workouts.
The gist: You look like you're in decent shape. We're starting up a new training group called Empire Elite Track Club. You should join.
Holt was skeptical at first. But when he saw who was on the team—including, at the time, 3:49 miler Johnny Gregorek—he decided to give it a try.
Nohilly coaches Empire Elite along with John Trautmann, a 1992 Olympian. It's a club they started with some of the athletes who were left in the New Jersey-New York Track Club, which had been coached by Frank Gagliano, with Nohilly and Trautmann as assistants, until title sponsor Hoka ended its support at the end of 2020.
Empire Elite's roster currently is not chock full of blue-chippers. They're mostly people like Holt, who, for one reason or another, didn't pan out in college. But Nohilly and Trautmann are giving these athletes—who are "diamonds in the rough," Trautmann says—a chance at pro-level training while they work part-time jobs and scramble to try to reach the top of the sport.
No more night shifts
The first order of business for the coaches when Holt joined about 18 months ago was to convince him to give up the overnight shifts. He did, working days at first, and eventually taking a break from the hospital altogether to focus on his training.
Holt, 27, now lives with his parents in New Milford, Connecticut, and commutes an hour and 20 minutes on Tuesday and Friday mornings to Dobbs Ferry, New York, where the team has track workouts.
You'll never find a guy who considers himself more fortunate to be living with his parents. It allows him to pursue his aim of becoming a world-class athlete.
"To me, no matter how difficult it gets, this is fun," Holt said. "I'm never going to be in a situation where I'm going to complain. I'm a little tougher than certain runners mentally and also physically in the way I can handle training."
Nohilly and Trautmann say Holt's capacity for work is higher than almost anyone else's on the team. He's tall and strong—6 feet, 175 pounds. And he puts in 85-mile weeks with 15-mile long runs. A recent workout was 4 sets of 4 x 600 meters, with the fourth 600 of each set going up a steep hill. On the track 600s, Holt was running 1:31 or 1:32. He took 90 seconds of rest between each.
And he is exacting when it comes to the rest interval. If you tell him 90 seconds, he's going again in 90 seconds. "It's good, he's going to push and be very diligent," Nohilly said.
Holt is seeing results. In June, he was fourth in the 1500-meter final at the U.S. outdoor championships. In late July, he ran 3:35.80 for 1500 meters at the Murphrey Classic in Memphis, Tennessee, a PR for him, although he believes he can run in the 3:33s. His racing tactics are improving each time out.
He'll represent the U.S. at the NACAC (North American, Central American and Caribbean Athletics Association) championships on August 19 in the Bahamas.
When asked about his recent breakthrough, Holt said it's very simple. "I had a group of guys and coaches who believed in me," he said. The point of the program was to make me a world-class runner."
Despite his unusual circumstances and difficult jobs, Holt's self-belief has rarely wavered, either, something he makes clear when he talks to reporters. He has one volume: loud.
"No inside voice," Trautmann cracked.
Holt, who has never had a sponsor, although he hopes that will change, makes it clear what he's doing.
"I'm putting my whole life on hold because I truly believe I can be great," he said. "I've never before had coaches where I can say my goals. I was afraid of being laughed at. Now, hopefully with my race results, I can finally be a contender. It's something I've always wished for. It's been a great ride. It's been awesome."
Holt, in his particular way, is living the dream. It just might not look like a lot of people's dreams—and he's okay with that.
"I don't want to live with regret," he said. "I don't want to live the rest of my life wondering if I could have been a world-class runner, you know?"
Sarah Lorge Butler is a writer and editor living in Eugene, Oregon, and her stories about the sport, its trends, and fascinating individuals have appeared in Runner's World since 2005. She is the author of two popular fitness books, Run Your Butt Off! and Walk Your Butt Off!
This content is imported from OpenWeb. You may be able to find the same content in another format, or you may be able to find more information, at their web site.