For most of his life, Steve Cohen has been known for his impressive sleight of hand as the host of Chamber Magic, a live weekly show at the Lotte New York Palace Hotel. In fact, during our video interview, the "Millionaires' Magician" made my favorite card, the ace of hearts appear out of thin air twice.
Now, those close to the performer have started complimenting him on his sleight of foot since he took up running in 2018. It's a newfound skill that Cohen says has improved his expertise as a magician and vice versa.
Until recently, Cohen, 51, never considered himself an athlete. He joined the track team in high school, competing in the 100-meter dash but quit soon after to participate in the theater program, where he thrived as a performer.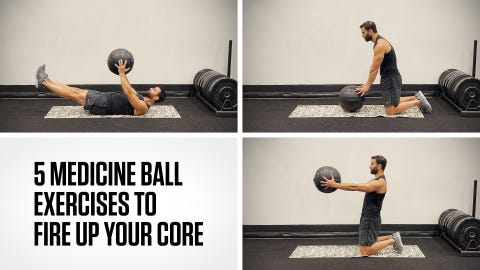 Since starting Chamber Magic in 2000, Cohen has used his shows as his form of exercise, frequently performing six times in a weekend. His audiences, which often include celebrities and royalty, get to enjoy conjuring, mind-reading, sleight of hand, and one of his most famous tricks called "think-a-drink," in which an audience member requests a specific beverage that magically appears in Cohen's teapot. With the rapid fire energy, preparation, and effort that goes into each performance, Cohen didn't consider outside exercise for many years.
"Magicians are usually couch potatoes and it's rare to find a magician that's incredibly fit," Cohen says. "That was kind of me."
In 2015, Cohen's wife Yumi Morishige picked up running and encouraged him to join her. As Cohen recalls, he couldn't keep up with his wife for a full mile during their first run together. "I was huffing and puffing, and she was running loops around me to keep me going," he says. "That demoralized me."
After the first run, Cohen joined a gym but realized he needed more stimulation in his workouts. Instead of exercising in the gym, his wife encouraged him to focus on destination workouts, like running to Harry Houdini's house, which is about two miles away from their apartment on the upper west side of Manhattan. Over time, Cohen added more routes that excited him, including a run to Alexander Hamilton's house uptown.
With more miles under his belt, Cohen and his wife made a bet. If he entered the lottery for the New York City Marathon and gained entry, he would run the race. Cohen lost in 2016 and 2017 but the following year, he received surprising news. While sitting in the theater of the Magic Castle, a private magician's club in Los Angeles, Cohen received an email from the New York Road Runners letting him know that his application to run the marathon was finally accepted. "The first thing that came to my mind was oh shit," Cohen says.
After spending a few minutes processing the news, Cohen realized he couldn't break the promise to his wife and came around to the idea of becoming a marathoner. "Being a magician is all about making the impossible possible," Cohen says. "I thought, I'm going to be a magician to myself and I'll make this impossible thing that I thought I could never do, possible."
In March 2018, Cohen started building up mileage using Hal Higdon's marathon training plan. Because his shows are on the weekends, Cohen has to fit all of his weekly mileage into five days, which means he does his long run on Wednesday.
Prior to the marathon in November 2018, the longest race Cohen had ever run was 100 meters on the track as a high school student. But he embraced the experience as an opportunity to try something different and bring his magic community along for the ride.
Before the race, he sent an email to his fanbase encouraging them to cheer him on during the New York City Marathon. He wore a t-shirt with the king of hearts printed on the front, which helped people recognize him among the thousands of competitors. Throughout the race, fans cheered for Cohen and on several occasions, he even stopped to perform magic tricks, including one in which he penetrates an earphone cord through someone's finger. "There were enough people that it kind of slowed my time down a lot," Cohen says. "But I don't really care because I wasn't in it to win some PR."
In his first 26.2, Cohen finished in five hours and 37 minutes and was immediately hooked. After his debut, Cohen joined his wife as a member of the New York Flyers run club.
During the height of the pandemic, the magician didn't perform for 16 months amid COVID lockdowns. In addition to writing two books, running helped Cohen cope with the cancellations. "I didn't have the physical exertion that I normally get while performing," he says. "You need an outlet for all that stress, so running really did save me."
In the fall of 2020, he completed the New York City Marathon virtually. For his 50th birthday on February 21, 2021, Cohen ran from his home to the hospital where he was born in Yonkers, New York and back for just over 50K.
In November 2021, Cohen returned to the New York City Marathon in person and took 32 minutes off his previous personal best. This fall, he hopes to break five hours for the first time on the NYC course.
Now four years into his development as a runner, Cohen says the sport has helped elevate his skills as a magician. His posture has improved while on stage, and similar to managing paces in a 26.2-mile race, he's become more efficient in pacing his energy with back-to-back performances. Before he became a runner, Cohen would end the weekend exhausted with pain in his back. Now, he says the endurance gained from running makes him feel like he can add another show to the line-up. Perhaps more importantly, running has given Cohen a newfound sense of accomplishment when he takes the stage in front of world leaders and billionaires.
"The one thing that they can't buy is something you need to accomplish on your own, and if I've accomplished that by having run a marathon, it gives me a great amount of personal strength and it makes me feel they're equal when I'm standing in front of someone who is a very powerful person," Cohen says. "I feel a lot more self-empowered, and I think that's thanks to running."
Taylor Dutch is a writer and editor living in Austin, Texas, and a former NCAA track athlete who specializes in fitness, wellness, and endurance sports coverage. Her work has appeared in Runner's World, SELF, Bicycling, Outside, and Podium Runner.
This content is imported from OpenWeb. You may be able to find the same content in another format, or you may be able to find more information, at their web site.