As the coronavirus outbreak wages on, few of us are able to spend time with loved ones and close friends, nevermind enjoy the camaraderie of our run clubs. Like many, I've leaned into running as a release, lacing up almost daily to sweat. Still, day after day, mile after mile, I miss the motivation I used to get from friends and coaches, giving me the extra push I need to keep showing up.
After a particularly long work day last month, I decided to take matters into my own hands. Instead of loading up my usual playlist, I opened the Nike Run Club (NRC) app on my phone and selected an audio-guided run with Nike Running global head coach Chris Bennett and Andy Puddicombe of Headspace.
Within just a few minutes, I was smiling and picking up the pace. Hearing their friendly voices in my ear felt like running with my buddies alongside me—like old times—encouraging me to tackle the run better than I would've otherwise on my own.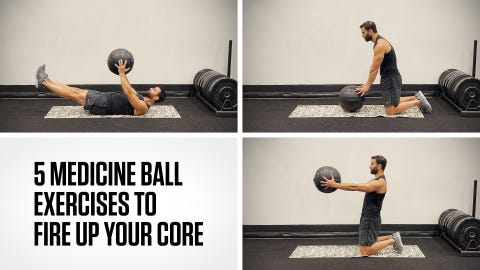 Turns out, I'm not the only person who's turning to audio-guided runs (AGR) right now. According to Nike, NRC welcomed more than one million new runners in March, saw a 42 percent increase in runs logged, and a huge uptick in AGRs, specifically the mindfulness runs created in partnership with Headspace. Under Armour is reporting a similar trend, with MapMyRun's biggest single day of workouts logged in the app's history happening on Tuesday, April 7. This year's runs tracked in that app are up 144 percent over last year's number.
Bennett isn't surprised, saying that right now, we're all just looking to feel more connected. "In stressful times, we all yearn for something, anything that gives us hope in the world and hope in ourselves," he tells Runner's World. "Starting a run is a victory. It's proof that we can begin again. Finishing a run is another victory, and it's proof that we can still achieve something."
Yearning for connection and running to find solace is nothing new—it's part of why we love running. But this specific time period is universally challenging for all. "Tough days were not just invented, but communal tough days—globally tough days—it's been generations since we've seen anything like this," says Bennett.
While I still miss group workouts and the support of a local track club, audio-guided runs and the virtual competition many offer excite me more than solo miles. On the NRC app, for instance, you can add friends, create your own challenges, and support one another by sending cheers mid-run or offering kudos on completed efforts.
Being a social cheerleader and connecting through apps like this has its benefits. Even when we can't physically be together, running habits can be "socially contagious," according to research published in the journal Nature Communications. Researchers analyzed the daily exercise patterns of over one million people who ran more than 350 million kilometers in a global social network of runners over a five-year period, and found that people would run farther and more often if they saw their friends doing it, too.
Plus, AGRs have a special component that your regular runs might not: some accountability on form and pacing—like having a personal coach in your ear. Whereas it's easy to let the mind wander during your morning miles, an AGR offers cues throughout the program to remind you to body scan, check in on your posture from pelvic tilt to shoulder positioning, and help prevent you from starting out too fast. Over time, these cues can transition to a more efficient, economical stride, and ultimately unlock better paces and stave off injury.
"The small reminders that come from audio-guided runs can really pay off," says Polly de Mille, R.N., certified strength and conditioning specialist and director of Tisch Sports Performance Center at Hospital for Special Surgery. "Many of those things that happen when you're zoning out or getting tired—your form can slip—this is helpful for that."
Depending on where you go for your dose of motivation, your run may also come with a coach-curated playlist. Even better for the musically selective, certain apps allow you to pair the audio coaching over your favorite songs. And de Mille points out that audio-guided runs can do the timing for you and cue you through workouts that you may not have come up with on your own, which means all you have to worry about is putting one foot in front of the other.
Still, Bennett admits that an AGR is different from standing on a track with a coach you can interact with but that doesn't take away the benefit of having that guidance in your ear when you're on the move. "Remember, a great run isn't a conversation between yourself and some coach; it can and should be a conversation between you and yourself," he says.
We also won't claim an AGR is the same as meeting your run bud in the park, but what's of the utmost importance is that you keep moving, says Deborah Roche, Ph.D., a sports psychologist at Hospital for Special Surgery.
"While the accountability is different when you know you're meeting a group or friend, you have to zoom out and see the value of the activity on your own, too," she says. "Exercise is really important right now, especially when it's safe to do so outside, enabling you to clear the mind and reboot."
Audio-guided runs are just one tool that we can leverage during these unprecedented times. By using them on solo runs, you're doing your part to prevent and slow the spread—and, perhaps, feel a little less alone in the process.
With no races on the calendar, they ultimately help you connect more deeply to your 'why.'

"Running is and should be about more than running," says Bennett. "Right now, your running needs to be about more than running. Yes, we can help get you faster. Yes, we can get you to run longer. But if we can get you to run for the right reasons and in the right way ...we know we can get you to run faster and farther than you could running any other way."
Ready to tap your way to a potential new PR? Here are four audio-guided run apps to try, ASAP:
Emily Abbate is a freelance writer, certified fitness trainer, and host of the podcast Hurdle. You can find her work in GQ, Shape, Runner's World, and other health and fitness publications.  
This content is imported from OpenWeb. You may be able to find the same content in another format, or you may be able to find more information, at their web site.