Apple Fitness+ launched Time to Walk last January, and now they're taking that audio experience to a new level with Time to Run, which launched on Monday, January 10. With a mix of workout types—from steady, base-pace running to progression tempo runs to interval training—you get a mix of options and a coach right in your ear, guiding you through the miles.
While Apple Fitness+ already offered treadmill workouts, Time to Run takes runners to the streets. "Our key inspiration was determining how we could take your everyday neighborhood run—that's a part of a regular habit of running—and provide a little bit of adventure, a little bit of variety, a little bit of coaching, and some motivation to make running easier and something that you want do more often," Jay Blahnik, Apple's vice president of fitness technologies, tells Runner's World.
→ Join Runner's World+ for the latest running news and tips for success!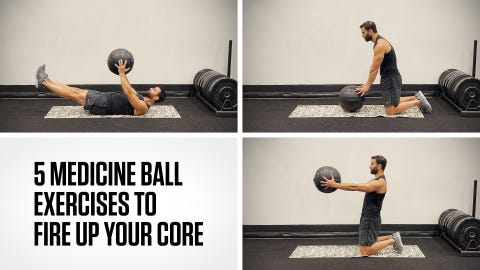 After testing out the Time to Run workouts (three became available at launch; you need Apple Watch Series 3 or later to listen in) and chatting with the Apple fitness team about their approach, I can confidently say: You have to try them out.
These three key elements make the workout experience inspirational and immersive, and one that helps you get out the door and running your best, especially those on days when you just don't feel like it.
1. Energetic Coaches
You'll see treadmill run coaches, including Sam Sanchez, Emily Fayette, Jamie-Ray Hartshorne, and Scott Carvin, leading the new outdoor runs. Apple also introduces a new run coach, Cory Wharton-Malcolm, to the Time to Run episodes. Originally from London, Wharton-Malcolm adds an infectious positive and playful energy to your run, with words of encouragement that keep you putting one foot in front of the other. (The British accent helps too.)
All coaches have different personalities and slightly different styles in terms of how they motivate you through the miles, but each one offers up helpful nuggets of advice, whether it's about your mental approach to the run or finding your ideal speed. While Wharton-Malcolm might talk you through noticing your surroundings, finding what drives you, and reflecting on your runs, Sanchez may offer up info on what exactly base pace should feel like ("a comfortable pair of shoes," she says).
"Often we get stuck doing the same run the same way, but Time to Run takes the responsibility of figuring out how to add variation so you can just concentrate on the fun part: the run itself," Wharton-Malcolm tells Runner's World. "It has the power to make a 30-minute run feel like 10 minutes, and we hope it will help users become more consistent and better runners."
It's the coaches that make workouts from Apple Fitness+ stand out from other virtual workouts, and what tends to keep you coming back for more. They offer smart advice, neatly packaged in overall optimism and upbeat energy.
2. Excellent Playlists
What's a fun run without a killer playlist? Time to Run makes music a priority and as you listen to each workout, you can tell the coaches put a lot of time into curating a strong mix. Each song ties into the coach's words of motivation and relates to the route in which the workout is based. For example, the playlist in Sanchez's run features Latin music to match the vibes of Miami, while Wharton-Malcom's mix brings in U.K. artists to help show you around London and reinforce his motivational messages.
Time to Run differs from other audio workouts, though, in that the coach doesn't speak the entire time and rarely over the songs playing. Instead, they chime in between songs, telling you to change or maintain your speed or offer up some encouragement to improve your mental game, and then introduce the next song and explain a little about why it's chosen. I found this gave me a chance to enjoy the music, think about and put the coach's words into action, and maybe even zone out if that's where my mind wanted to go.
Blahnik says this was intentional and a big part of how they designed the experience, so you can expect this structure for most of the workouts. "Both the creative production team and the trainers themselves said 'when I'm out running, part of what I want to do is to be able to escape a little bit,'" Blahnik explains. So, the coaches offer tips and training advice, but also let you go out on your own for a few minutes. "You get the coaching you need at just the right time, but not too much so you can also enjoy the music," he adds.
3. Entertaining Stories
While Time to Walk tells stories through the people hosting the walk, Time to Run tells stories through the places you "visit" on your run. Each workout follows a route in a new place—the three released at launch take you to London, Brooklyn, and Miami Beach. The coaches describe what they're running by on their route and then your Apple Watch will buzz, letting you know there's an image to view, taken by the trainer on their run and shown on your watch's screen. (I thought these would be hard to catch and maybe distracting, but I found neither to be true. You can easily ignore the alerts if you want, but the images do help you picture what the coach is talking about and brings you into that location and the story.)
The three initial locations have a strong tie to the coaches—it's where each one has lived. But with new Time to Run workouts, you'll explore new places right along with the coach. "Part of the fun is that a number of the places coming up, the trainer themselves hadn't run it or hadn't even been to the city until they did [the Time to Run workout]. So, you kind of feel like they're bringing this city to life through fresh eyes," Blahnik says. "[We hope this] gives people a sense of adventure when they're doing it at home, but also encourages people to get out and run when they do get to go to other places."
Time to Run: What We Love and What's to Come
If you love a good workout playlist, but also occasionally prefer podcasts, Time to Run basically gives you a mix of both. You get storytelling that introduces you to new places, alongside energetic music that introduces you to new songs. And the workouts themselves hold their own benefits, for novice runners and experienced racers alike, thanks to the variety and coaching tips.
While the mix of music and places creates an immersive workout, the coaches still bring you into the moment, so you're focusing on your pace and hitting goals along the way. Your run workout and the Time to Run episode are controlled separately, too, which is helpful if you're going longer than the 30-minute audio—your run won't stop recording.
New episodes of Time to Run will drop every Monday. And while many will include 30-minute runs (which is about how long the first three last), they'll also offer 60-minute sessions in the future. The coaches will stay the same for now, but the places will continue to change. Because of travel restraints, most spots will span the U.S. right now, but the brand hopes to offer more international locations as the workouts roll out. (And you still get to visit London right now!)
Other New Releases From Apple Fitness+
With the launch of Time to Run, Apple Fitness+ also released a few other features, like 20-minute core workouts, new artist spotlights, and more episodes of Time to Walk. But another one that's particularly helpful for new runners is called Collections. For this, Apple put together a series of existing workouts and meditations from the Fitness+ library that help you achieve specific goals.
These Collections include a Run Your First 5K plan, designed for those looking to run without stopping and featuring a mix of treadmill workouts—all of which have an option to walk or run—starting with 10-minute routines and building up to 30 minutes.
Other Collections focus on improving posture, strengthening your core or back, stretching your hips, and winding down before bed.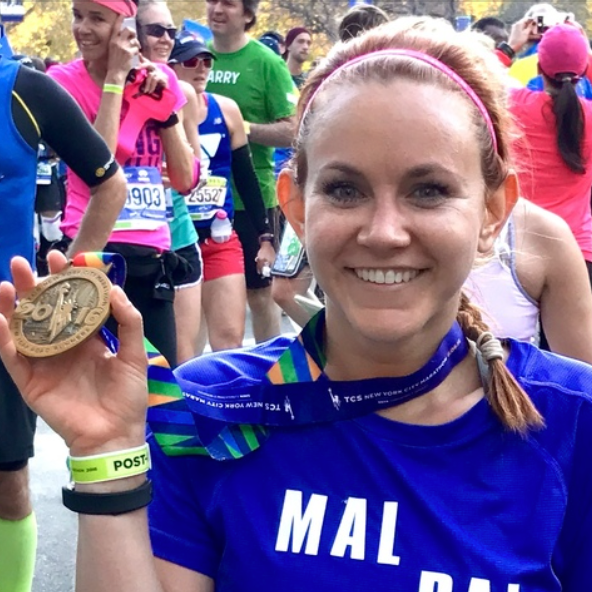 Deputy Editor, Health & Fitness
Mallory Creveling, an ACE-certified personal trainer and RRCA-certified run coach, joined the Runner's World and Bicycling team in August 2021. She has more than a decade of experience covering fitness, health, and nutrition. As a freelance writer, her work appeared in Women's Health, Self, Men's Journal, Reader's Digest, and more. She has also held staff editorial positions at Family Circle and Shape magazines, as well as DailyBurn.com. A former New Yorker/Brooklynite, she's now based in Easton, PA.
This content is imported from OpenWeb. You may be able to find the same content in another format, or you may be able to find more information, at their web site.