I dodged COVID for more than two years but, when I caught it, it felt like I had an ordinary head cold that I would typically run through. And, so I did—for a few days. There was one hiccup to my plan: I couldn't sleep. So, rather than burning the candle at both ends, I decided my easy jogs just weren't that important and I took a complete rest.
I talk about my experience in the video above but, if you find yourself facing the same situation, here are a few things I found helpful to consider:
Consult your doctor: Do what they say, not what I did.
Track your effort: I plotted my heart rate vs. grade-adjusted pace, so I could see if I was working unusually hard while sick.
Look for outliers: If your usual route is exceptionally slow or feels too hard, take that as a sign to rest.
Don't be afraid of a zero in your training log: A couple days off will be better for you in the long run.
Take it easy, even after you test negative: I had to walk up hills for a few weeks after I beat the virus.
---
You Might Also Like
The 13 Best Face Masks for Runners
Masks offer an added level of precaution against COVID-19 while working out—here are our top choices.
---
Why You Can't Just Get the Omicron Booster
You need to complete your primary COVID-19 vaccination first.

---
Apple Watch Ultra Review: A Serious Competitor to Garmin and Coros
Apple's newest GPS running watch has highly accurate tracking, a bigger battery, and advanced running functions.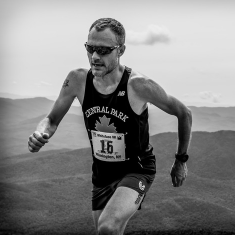 Runner-in-Chief
Jeff is Runner-in-Chief for Runner's World, guiding the brand's shoes and gear coverage. A true shoe dog, he's spent more than a decade testing and reviewing shoes. In 2017, he ran in 285 different pairs of shoes, including a streak of 257 days wearing a different model.
 
This content is imported from OpenWeb. You may be able to find the same content in another format, or you may be able to find more information, at their web site.