We earn a commission for products purchased through some links in this article.
13 of the best summer wardrobe staples from Gymshark's running range
From technical t-shirts to high-rise leggings, we've handpicked our favourite running kit for both men and women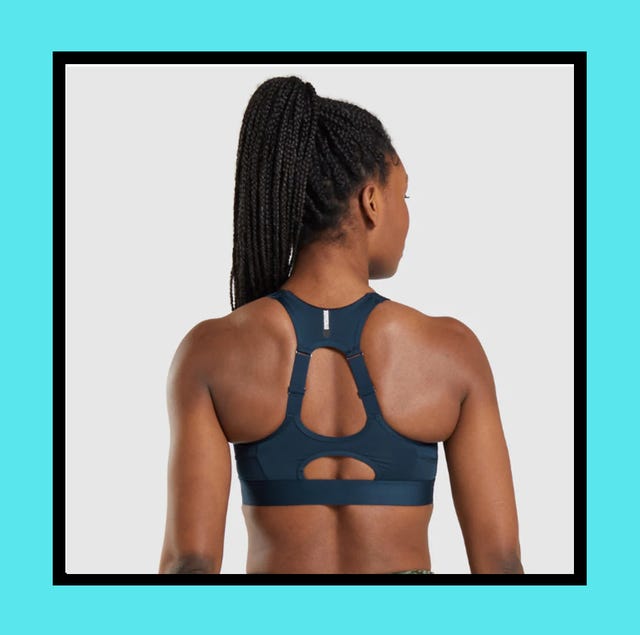 Think Gymshark, think strength training, right? Not necessarily. Gymshark is also home to a decent running range, and if you're looking to update your summer running wardrobe, it's a great budget option for both men and women.
We spoke to Gymshark about the brand's move into the running sector, plus keep scrolling for our top picks from the latest collection.
When did Gymshark join the running revolution?
Back in 2020, Gymshark launched their Speed range specifically for runners, followed more recently by Speed Evolve. 'It was quite timely, as during the pandemic, many of our existing audience tried running for the first time and ended up really enjoying both the mental and physical benefits,' says Danielle Petesic, chief product officer at Gymshark UK.
So, why the break with tradition? 'At Gymshark our mission is to unite the conditioning community, and we define conditioning as "everything you do today to prepare for tomorrow",' explains Danielle. 'Obviously we have a legacy in the weights room, but running is absolutely conditioning too. We recognised and saw a trend in our athletes, influencers and community wearing products for more than just lifting weights, and our insights and data backed that up.'

What makes Gymshark running kit great?
Danielle says that when creating the Gymshark running collection, the diversity of the sport – from the reasons people run to the runners themselves – was front of mind. 'We know that performance looks different for everyone, especially when it comes to running. It could be doing a lap of your local park for the first time, Couch to 5K, or even taking a few seconds off your marathon PB. It was imperative that we created something that every single runner could use.'
And with a list of technical features you'd expect from any solid running brand, Gymshark has hit the mark, with what Danielle calls 'versatile functionality'. 'The range includes storage solutions for runners, like zip pockets for your keys or phone,' says Danielle. 'We deliberately chose fabrics with comfort in mind. We kept materials light and breathable. We also designed silhouettes for the body moving through space, rather than static lifting movements.'
And it's clear Gymshark is invested in the running community – the brand just celebrated its one-year anniversary hosting Gymshark run clubs. You can find out more here.
The best Gymshark running kit to shop now
While there's no need to alter your running shoes, favourite socks or trusty headphones, if you're low on running apparel, now's the time to start stocking up on some lighter, more breathable – and perhaps more colourful – kit for the warmer months. You can shop the entire women's collection here, and the men's range here.
We've selected our favourite Gymshark running kit below, plus a couple of extra items also suitable for the sport. We've started with women's kit, but keep scrolling for our top picks from the men's range too. We tested the majority of products, while others came highly recommended.
Our top Gymshark picks for women

Our top Gymshark picks for men