We earn a commission for products purchased through some links in this article.
20 of the best waterproof running jackets to buy this spring
Stay protected from the elements without overheating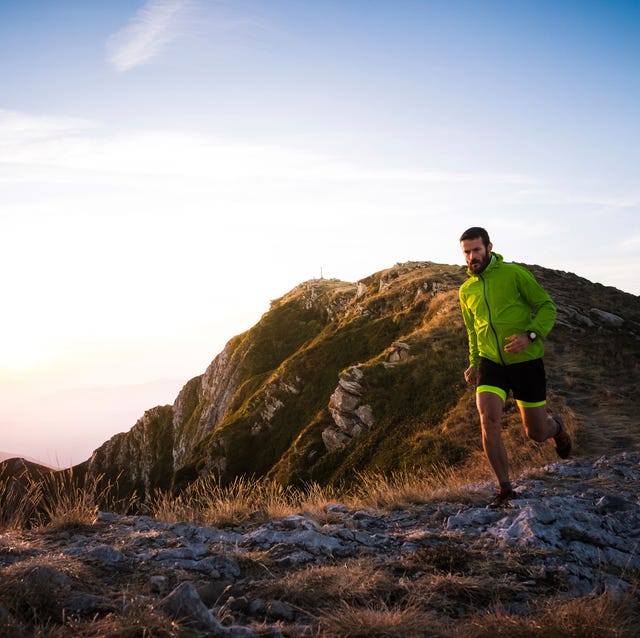 Looking for a waterproof running jacket to keep you running during spring showers? There's no excuses with these running jackets.
The best waterproof running jackets - how we tested:

In the elements
Every running jacket with the Runner's World Expert Tested logo below has been rigorously tested by our panel of 24 runners. Each tester was briefed to take their jacket out over a number of runs in all weather conditions, from sun and light showers to wind, heavy downpours and nighttime jaunts. After each run, they noted how water-resistant and windproof the jacket had proven to be. Our panel also ran at night to test the effectiveness of any hi-vis detailing.
The feedback
Following the trial, our testers filled out a questionnaire, sharing their thoughts on everything from the support and fit of the jacket to how light and comfortable it felt to wear. We asked testers to comment on the length of the arms and body, the sturdiness and smoothness of the zips, and how easy the jacket was to put on and off while running.
Did it move well with their body? Did it flap around in the wind like a stressed out hen? Breathability, ventilation, bells and whistles, value for money...and, of course, weatherproofing. All these factors and more went into the feedback. Finally, testers were asked whether they'd wear it again, based on its overall quality, performance and value for money.
In the lab
In house, our lab team more closely tested the waterproofing claims of each jacket using a hydrostatic head machine. A perfect score out of five means the waterproofing is tip-top, while those with a lower score of three or four will protect you from most rain but may struggle with heavy downpours.
The Runner's World Lab team also washed the jackets using the wash instructions printed on the label, noting any shrinkage, wrinkling or damage.
Finally, we took all the information from wear testers and lab scores, interpreted the results, combined the feedback and gave each jacket an overall score. Those with the highest scores are featured below, identified by our trusty logo.
The remaining jackets are recommendations from the Runner's World editors, who also know a thing or two when it comes to picking the right gear for the job, after years of experience testing the latest kit on the market.