We earn a commission for products purchased through some links in this article.
Best carbon road bikes under £2,000 for runners
Upgrade your cross-training or gear up for a triathlon with one of these road bikes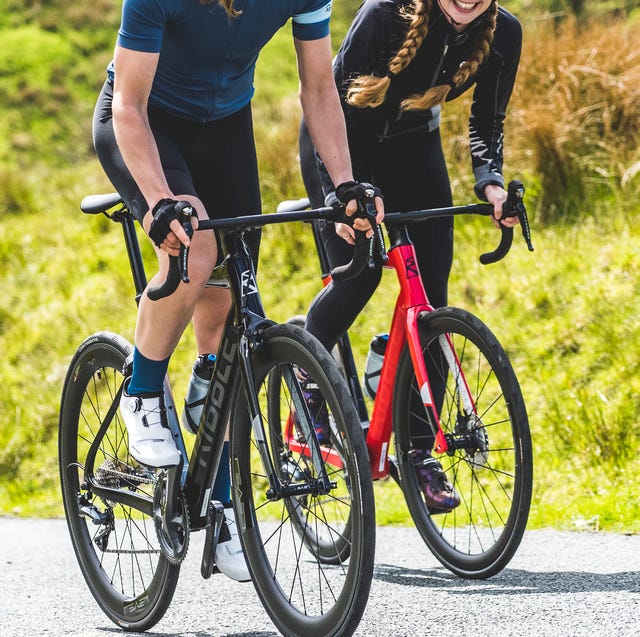 Finding the best carbon road bike under £2,000 is a lot less straightforward than it used to be. Supply chain issues have seen prices rise in recent times, while any bikes that do make it into a shop or online get snapped up instantly with demand for new road bikes still high.
That said, it's not impossible to get your hands on a carbon road bike for under £2000 if you know where to look. It's a substantial sum, though, so you'll want to spend your cash wisely...
What to look for in a carbon bike for under £2000

At this price point, you will get a solid bit of kit that is perfect if you're looking to add road cycling to your cross-training routine or are thinking of signing up for a triathlon but don't want to fork out for a specialist (and expensive) TT bike.
Carbon frame – Most of your money on a £2,000 carbon fibre road bike is going on the frame. Pound-for-pound, the material is significantly more expensive than aluminium, and for good reasons. Lighter, stronger and with higher levels of comfort and responsiveness, it is regarded as the superior material to create a frame from. A carbon fibre frame does have its downsides, though. You could find an aluminium bike that has better components for the same money, and the £2,000 mark is the entry-level point for most brands' carbon models.
Endurance-focused geometry – The majority of frame builds will have an endurance-focused geometry. In essence, this means that the frame's angles allow for a more comfortable, upright riding position when compared to the harsh, pancake-flat dimensions of an aero or triathlon bike.
Wide tyres – As these are entry-level options, most wheelsets will be stock aluminium affairs that aren't available after market. Wheels are generally one of the first components you'd upgrade on a road bike when looking for weight savings further down the line, so at least you're not splashing the cash on a component you might eventually change anyway. But if you haven't bought a new bike for a while, you'll notice that skinny tyres (between 19mm-23mm) are out in favour of wider ones (up to 35mm). Wider tyres have been made possible because of the shift from rim to disc brakes, meaning the only limits to a tyre's width are the clearance of the fork and frame. Although there is a slight aerodynamic downside to going wider, the upside is that they are more comfortable and have lower rolling resistance. Aim for a minimum of 25mm, with between 28mm-30mm the sweet spot.
Shimano 105 groupset – There's a real mixed bag of groupsets (the components that make up the drivetrain and braking systems) at this price point. The majority come with Shimano's 105 groupset (or, in the case of the Tifosi, its Campagnolo Centaur equivalent). This tier of componentry is a reliable, trusted range aimed at cycling enthusiasts, and has the added bonus of being relatively cheap to replace once parts get worn. That said, some models feature the tier below (Shimano Tiagra) and the more premium Shimano Ultegra – something of a steal on a carbon fibre road bike at this price point. The notable differences between Tiagra and 105 are weight and gear choice; the 105 is roughly 300g lighter despite having two more gears than the former. Ultegra takes this one step further and shaves even more weight from the 105.
Disc brakes – Finally, disc brakes and their increased braking capabilities are standard inclusions on new road bikes, but it is still possible to opt for rim brakes (and save yourself some money in the process) on certain models.
What are the best carbon road bikes under £2,000?
We've been testing a range of carbon road bikes under £2000 to select our top picks for runners looking to dip their toe in triathlon or road cycling for the first time. We tested the majority of models, while others came highly recommended.
Carbon bikes slightly over £2000